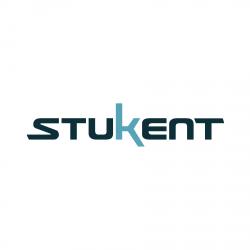 Customer Support Representative
2019-12-05 Stukent 1690 International Way
Description:
What is Stukent?
Stukent is a digital courseware provider focused on producing first-in-the world simulations and etextbooks to hundreds of thousands of students around the world. Not only does Stukent provide up-to-date textbooks, but hands-on courseware for instructors and students alike. Our mission is to help educators help students help the world. We take pride in our growth (#268 in the Inc. 500), excellent office culture and the development of our employees.  
Job Description
We are on the search for a new Customer Support Representative that has exceptional customer service skills. Customer support representatives at Stukent are patient, kind and always willing to go the extra mile. Sukent's support team takes pride in their 95% satisfaction rate and we only hire the best to maintain that standard. 
Essential Duties and Responsibilities
Actively search out solutions for the issues at hand, this may include working together with others from the support team, or escalating to other teams to find resolutions

Answer phone calls and respond professionally to emails/tickets from concerned customers 

Demonstrate excellent communication skills, both written and verbal, with every customer

Calmly and patiently work with upset customers and escalate issues to superiors when necessary

Manage and improve customer experience through professional presentation and implementing innovative ideas 
Knowledge, Skills and Abilities Required
Experience in customer service

Patience and tolerance with frustrated customers

First-rate communication skills, both written and verbal

Remain calm and keen in stressful situations

Typing skills are proficient and high speed  

Proficiency in Microsoft office and google drive
Do not contact this company in solicitation of any product or service.