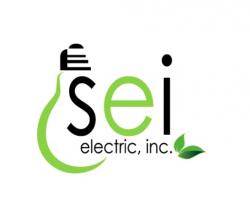 Journeyman Electrician
2020-10-23 SEI Electric Inc 1985 Walton Ave. Depending on Experience
Description:
Journeyman Electrician Opening – with Progressive, Well Established Electrical Contractor in Idaho Falls, Idaho. Position to be filled immediately.
Experience, Ability & Licensing Required:
Possess a good work ethic and have a desire to join a positive and progressive company
Experience in the capacity of on the job supervision and training of Electrical Apprentices
Experience with plan reading and job planning and layout
Experience working with job schedules and budgets for labor and materials
Experience working with daily job reporting documents
Experience with applying a good working knowledge of the National Electrical Code
Experience with various electrical wiring installations including, but not limited to: Residential, Commercial, and Industrial
Ability to effectively, efficiently, and safely operate a variety of tools and equipment, such as power construction equipment, measuring and testing equipment, and hand tools
A working knowledge of safety requirements and OSHA regulations and requirements
Ability to commit to the essential requirement of regular, consistent work attendance
Current State of Idaho Electrical Journeyman License - in good standing
Ability to travel to Montana and Wyoming, as work schedule may require (Company vehicle)
Valid Idaho Driver's License with a clean, verifiable driving record
Ability and desire to work customer-required overtime, as needed
Compensation Package:
Starting Pay: Based on amount of experience and ability
Regular Merit Raises
Bonuses
Job Travel Pay: Full Pay - Shop to Shop
Paid Holidays
Overnight Trips, if required: Cost of all meals and lodging- paid by SEI Electric, Inc.
PTO (Personal Time Off): Vacation, Sick Leave, etc. as follows: - (40) hrs. PTO available @ (1) year anniversary date of employment - (80) hrs. PTO available @ (2) year anniversary date of employment and each anniversary date, thereafter
Please email Resume to: Joe at   hrelectrical.id@gmail.com
SEI Electric, Inc.
Tel:   (208) 206-0680
We Are An Equal Opportunity Employer
Do not contact this company in solicitation of any product or service.