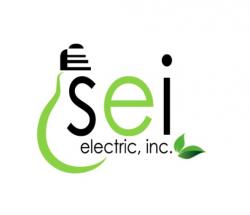 Administrative Assistant
2020-10-23 SEI Electric Inc 1985 Walton Ave.
Description:
Administrative Assistant  -  Seeking Part to Full-time
Job Description: Oversees daily administrative operations to create a positive work environment & ensure accuracy & efficiency.
• Answer & direct phone calls, relay messages
• Organize & Schedule Appts.
• Customer Service
• H/R
• Time Tracking & Payroll Submission
• Prepare invoices & monitor A/R
• Prepare Project Estimates/Bid Proposals
• Write & distribute email, correspondence memos, letters, faxes & forms
• Professional Licensing & Bonding, & Insurances
• Permits & Inspections
• Owner/Manager support
• Maintain computer & manual filing systems
• Mail
• Deposits
Requirements:
• Proven experience as an Administrative Assistant, Virtual Assistant or Office Admin Assistant
• Customer Service experience
• Working knowledge of office equipment, such as printers and fax machines
• Proficiency in MS Office (MS Word, Excel, and PowerPoint, in particular) and the ability to learn billing software
• Ability to type at least 40 wpm
• Proficient in proofreading, spelling, grammar, punctuation, and math
• Excellent written and verbal communication skills
• Strong organizational skills with the ability to multi-task
• Attention to detail and problem-solving skills
• At least 3 yrs. experience in the field or in a related area
• High School degree or equivalent
Please email Resume to:   hrelectrical.id@gmail.com
SEI Electric, Inc.
We Are An Equal Opportunity Employer
Do not contact this company in solicitation of any product or service.